Solo Necklace
click to zoom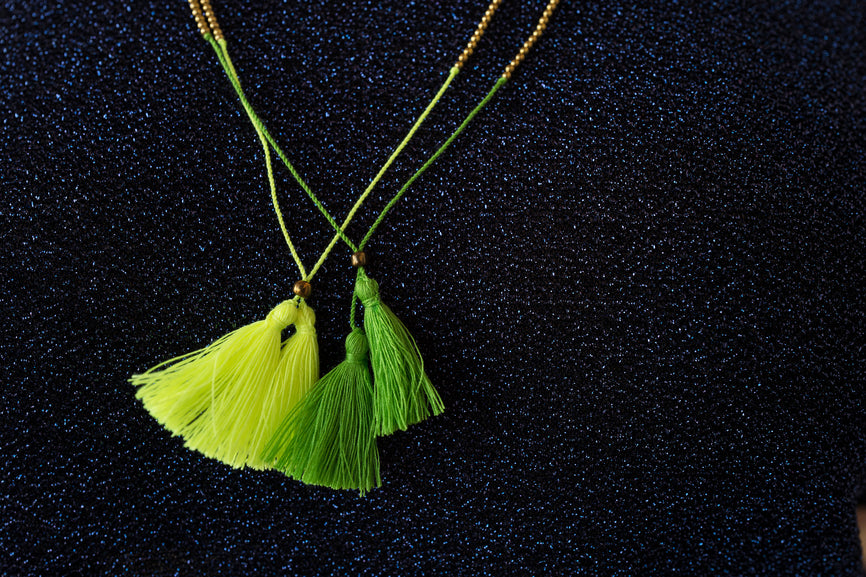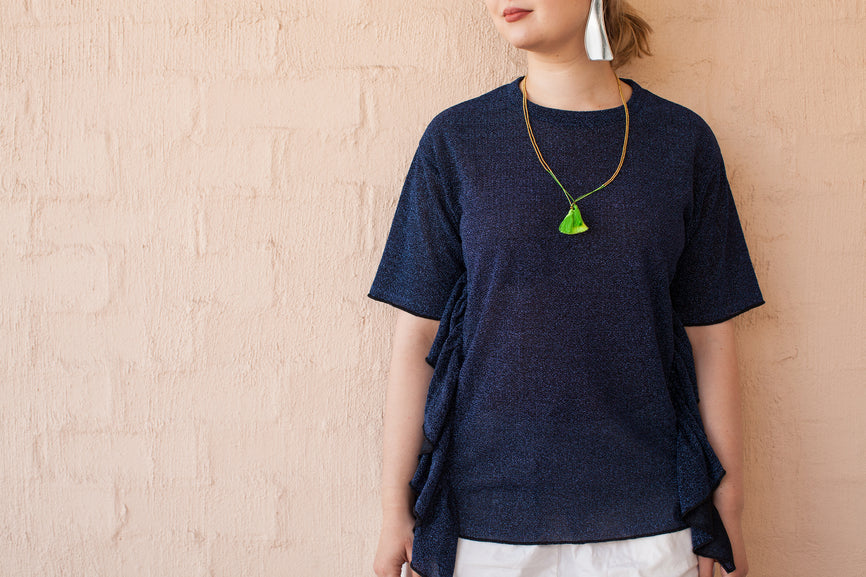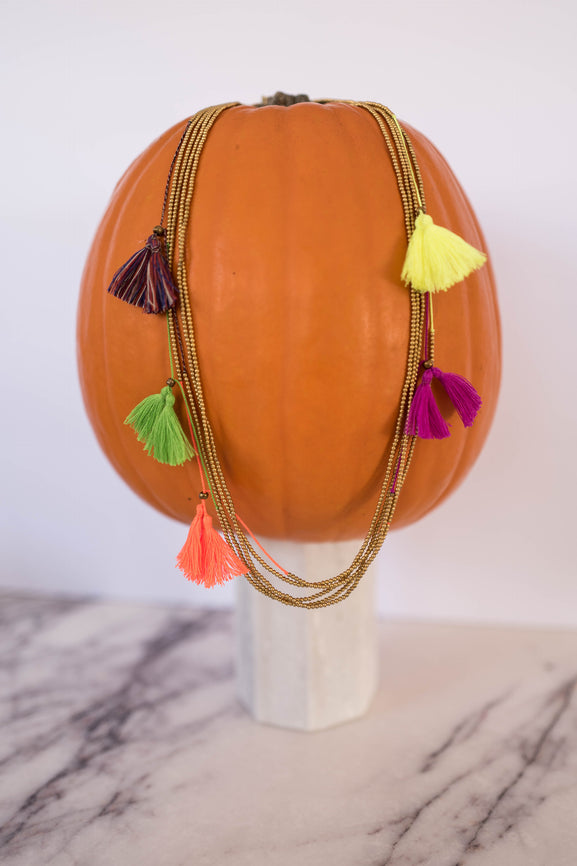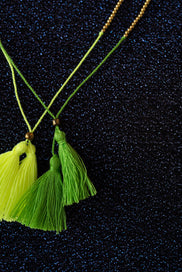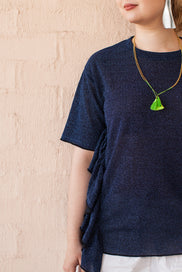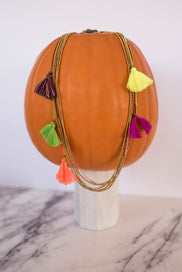 Solo Necklace
Single strand necklace, modelled here with the Shadows tee in blue.
Adjustable: 52cm to 66cm
Handmade with love
Please see the pumpkin photo for colours. Starting from the top right going clockwise, we have: Fluro, Plum, Pink Grapefruit, Lime, and last but not least Fall on the top left.
Please note: our photos show multiple Solo necklaces worn together.